How will your data help research?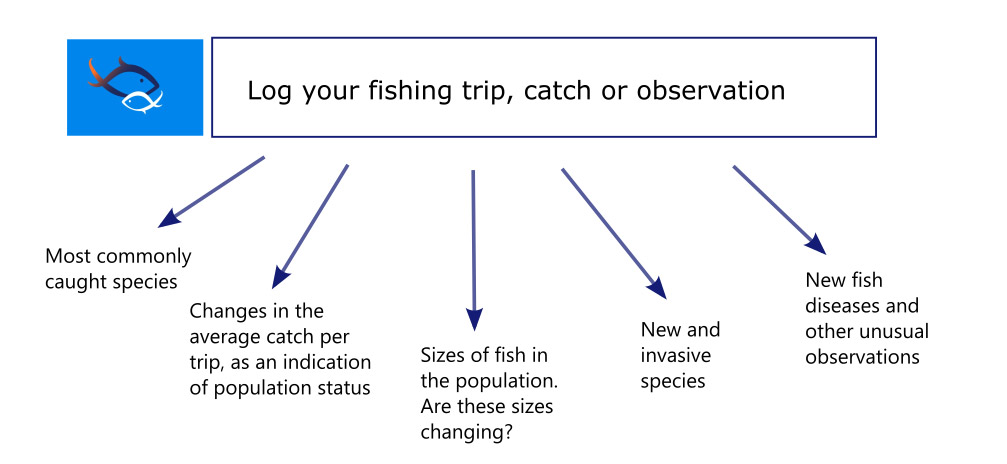 1. When you register your fishing trip, you can indicate quantity, species and sizes of your catch, at least approximately. Using this info we can asses average catches per trip, compare them across different locations and through time.

2. The fish size information is especially important. All anglers know that healthy fish population will have lots of big fish. This means that registered fish sizes can inform us about the population status. Scientific surveys are done only in a small fraction of lakes and rivers and they do not always sample the largest fish accurately. But anglers do catch them and could provide very useful information.

3. By registering new or strange fish species you can alert scientists about potentially invasive species and collect data about climate change driven fish redistributions.

4. If you notice strange fish behaviour or appearance, you can take a photo, describe it and share on the app. This way new information will faster reach the specialists. You can also record fish kills or other observations.

5. Scientists at the Nature Research Centre are working on machine learning algorithms for fish species and size identification. Such algorithms could greatly improve data collection in Lithuania and worldwide. By uploading photos of your catch or observations you will help to collect data to train these algorithms.